Once again, the best. webcomic. ever. expresses beautifully something that I didn't even know I wanted to express: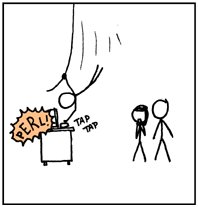 See the rest of this comic. (I tried to link the panel above, but it just refused…)
Posted by Chris in Fun, Humor, Technology on January 10th, 2007 Edit this page's grammar and spelling with Emend.