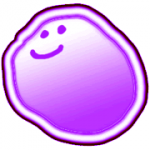 You always wanted a pet you could turn off. Now you can has one!
Fwerps is an application for iPhone and iPod Touch. Fwerps like to be happy. Pet your fwerp and make it purr. They also like to be rocked to sleep. But don't shake them too hard!
The application is currently in development, but it may be made available on the iTunes App Store in the near future. (If you'd like us to let you know when that happens, please leave a comment below.) The source code to Fwerps will be released under the GPL once we work out a few niggling issues with NDAs and copyright.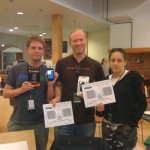 Fwerps was developed over a weekend (at iPhoneDevCamp 2) by LC Boros, Chris Radcliff, and Matt Paul, with lots and lots of help from iPhone, Cocoa, and Objective-C developers at the Camp. A short video of our demo is available on Viddler. Thanks, everyone!